Rooftop BBQ party!!!!!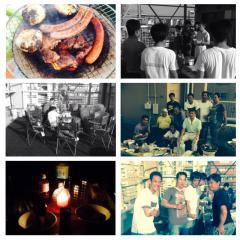 We let you rent out the rooftop and we held a BBQ party for our guests.
Thank you! ! ! !

The hotel opens the rooftop from 9: 00-17: 00 for ordinary customers.
After 17:00, occasional events etc. are held, and you can also charter by consultation as necessary like this time.
Feel free to contact the front desk for expenses, schedule and so on.