Greetings from the 1st anniversary of the hotel 1980 yen per night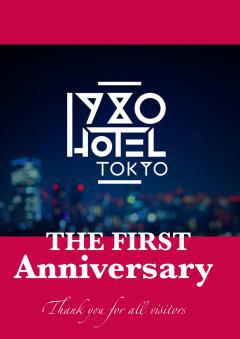 We would like to express our sincere gratitude to everyone for your favor.

February 14, 2015 1980 yen per night The hotel will be celebrating its first anniversary.
I would like to express my deepest appreciation for the warm support of all of you and the gift of patronage.
This year has been a year of encountering and supporting a lot of people.
Among them, warm words from customers are full of emotions and gratitude.
thank you very much.

I am pleased to continue providing you a pleasant stay with a sincere customer service.
We look forward to your continued guidance and love for the future, thank you very much.